Support Us: Transform Lives With Your Donation
At Staffing With Love, we are on a mission to make a meaningful difference in the lives of adults with special needs in Jones County, IA. We are a small, non-profit caregiver staffing agency dedicated to placing compassionate caregivers in the homes of those who need extra support to navigate life's daily challenges.
However, we cannot achieve this mission alone. We rely on the generosity of kind-hearted individuals like you who believe in our cause and want to make a tangible impact on the lives of these amazing individuals. Your contribution, no matter the size, can make a world of difference. We are a 501c3 Non-profit charity from Monticello, IA. Your charitable donation is tax deductible. Please consider donating today.
Why Your Donation Matters
Your donation can help us provide specialized in-home care and support to individuals with special needs. Here's how your contribution can make a lasting impact:

Enhanced Quality of Life
Your generous support enables us to pair knowledgeable caregivers with adults who need consistent care, improving their quality of life and allowing them to maintain their independence. With your help, we can make a real difference in the lives of those we serve.

Personalized Care
We believe in the power of individualized, one-on-one care. Your generous donation helps us provide personalized attention for each person, ensuring that their needs and preferences are taken into account. We are grateful for your support in helping us to provide the best care possible.

Empowering Independence
With your help, we can empower adults with special needs to live fulfilling lives, engage in their communities, and achieve their goals. Together, we can ensure they have the opportunity to participate in their communities, pursue their goals, and reach their full potential.

Peace of Mind for Families
Families of individuals with special needs can find comfort in knowing that their loved ones are receiving dedicated and compassionate care, thanks to your generosity. By providing specialized services, emotional support & guidance, we will make a meaningful difference.

Lasting Connections
Our long-term caregiver placement model fosters relationships that go beyond the caregiver's job duties. Your contribution helps us facilitate these meaningful connections, by offering emotional stability and ongoing companionship to those who need it most.
Your generosity truly matters. Whether you choose to donate a one-time gift or become a recurring donor, every contribution brings us closer to achieving our vision. Together, we can create a world where individuals with special needs thrive, supported by caregivers who truly make a difference.
Our Commitment
At Staffing With Love, our mission is to be a beacon of support and care for the residents of Jones County who rely on our services. We understand that individuals with special needs and their families face unique challenges, and it's our unwavering commitment to provide the highest level of care and assistance to improve their lives.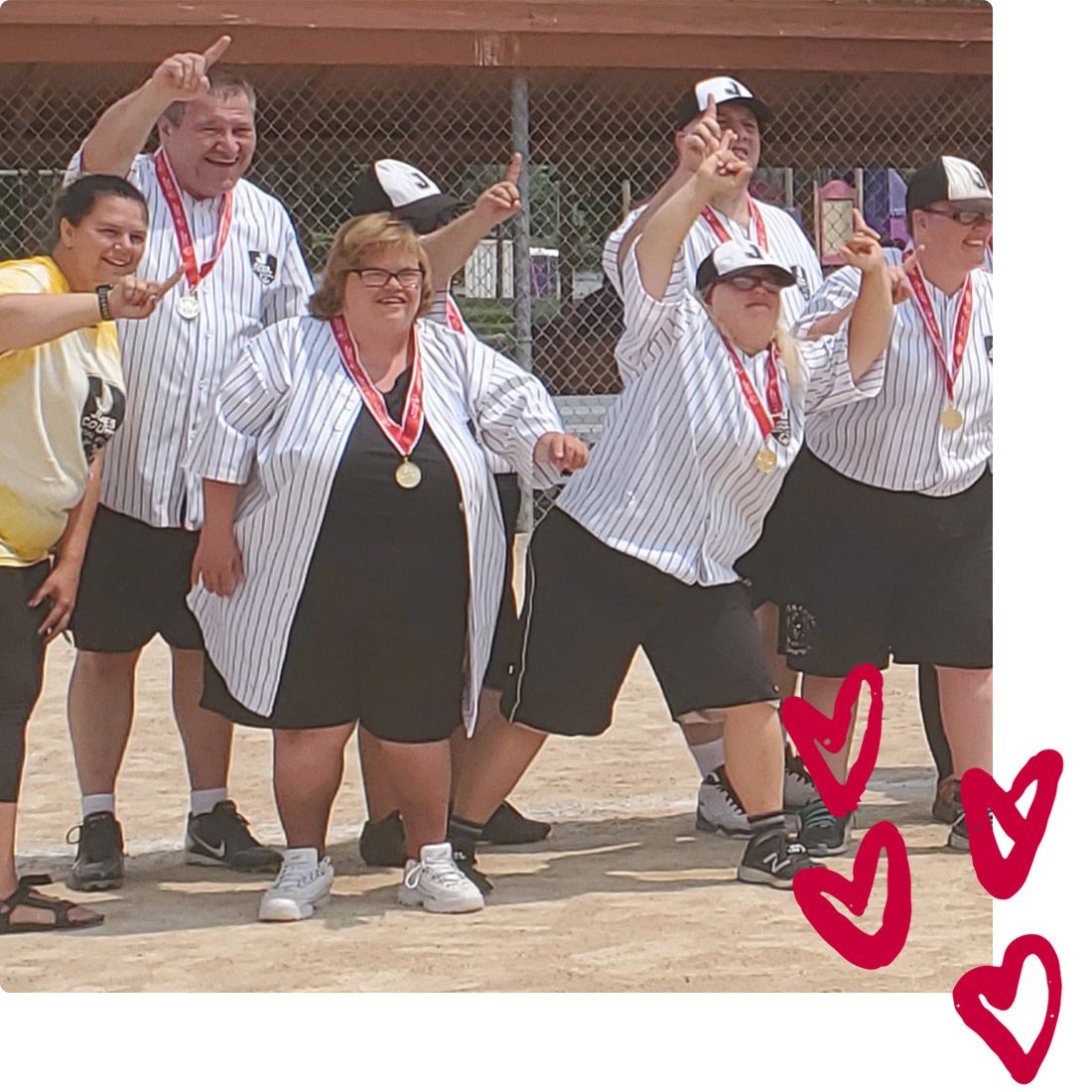 Our Caregivers
Our dedicated caregivers are at the heart of our mission. Our caregiver selection process is rigorous, designed to identify individuals who possess not only the necessary skills but also the qualities that set them apart — empathy, kindness, patience, and unwavering dedication. We believe that the foundation of exceptional care lies in the character of our caregivers. They become trusted companions, advocates, and friends to those they serve, creating lasting bonds that extend beyond caregiving.
The impact of our services is profound. Families find relief knowing their loved ones are in capable and caring hands. Individuals with special needs gain independence and confidence, allowing them to lead more fulfilling lives. Our presence in Jones County strengthens the community, fostering a spirit of inclusivity and compassion.
Join Our Caring Community
Staffing With Love is more than just an organization; it's a caring community dedicated to improving lives. We invite you to join us in creating positive change for individuals with special needs. Together, we can make a meaningful impact on the well-being and happiness of those who need it most.
If you'd like to learn more about our Jones County services or how you can support our mission, please don't hesitate to contact us. Your involvement can help transform lives and create a brighter future for all. Thank you for considering Staffing With Love as your partner in making a difference.
Donate Now
Checks can be mailed to: Staffing with Love, 123 W Grand St. Monticello, IA 52310